SaniGives is an initiative launched on 17 November 2017 at Our Tampines Hub by the Restroom Association (Singapore) or RAS.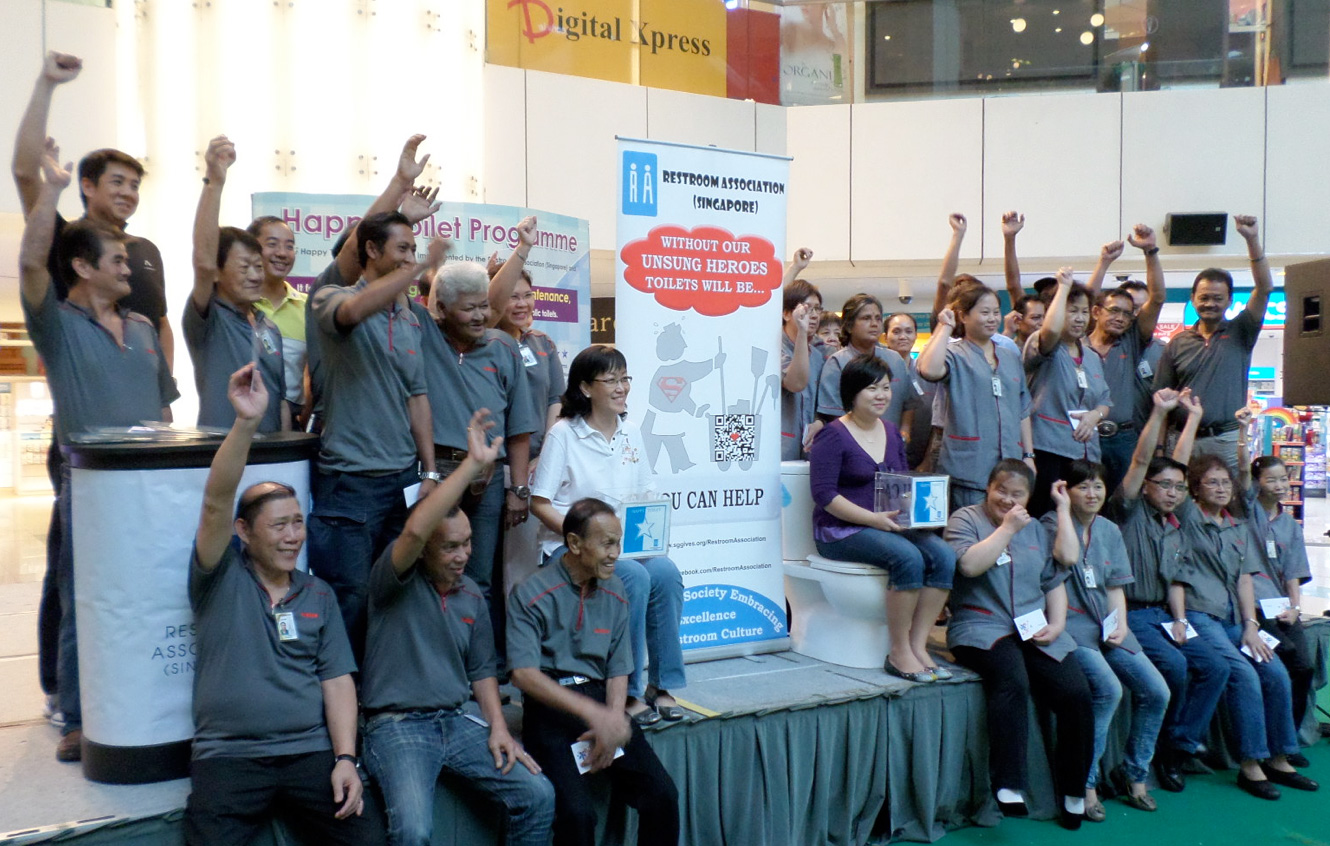 The objective of this initiative is to raise public awareness about showing kindness and recognition towards our fellow cleaning attendants. This initiative encourages all individuals to give their donations and/or their time to volunteer in activities to appreciate the attendants.
All public donations, which are tax-deductible, will be used to purchase grocery vouchers and organise appreciation activities for attendants such as tribute lunches and thank-you gifts.
Background
The concept of SaniGives was introduced to the media on 17 November 2016 at our annual LOO (Let's Observe Ourselves) Awards ceremony after our collaboration with SurveyMonkey revealed the following survey results:
8 in 10 respondents expressed their support for fund raising campaigns for cleaning attendants
6 in 10 respondents expressed their intent of buying products from companies raising funds for cleaning attendants
3 in 10 respondents were undecided buyers with only 1 in 10 respondents not keen to buy them
Details
The tagline, "Buy, Give, and Help" urges all individuals to better recognise our fellow cleaning attendants by taking actions to:
Buy products and services from fundraising partners
Give donations to fund appreciation activities
Help volunteer in appreciation activities
Individuals have the flexible option of taking all or any of the above actions.