Eco-Assessor Programme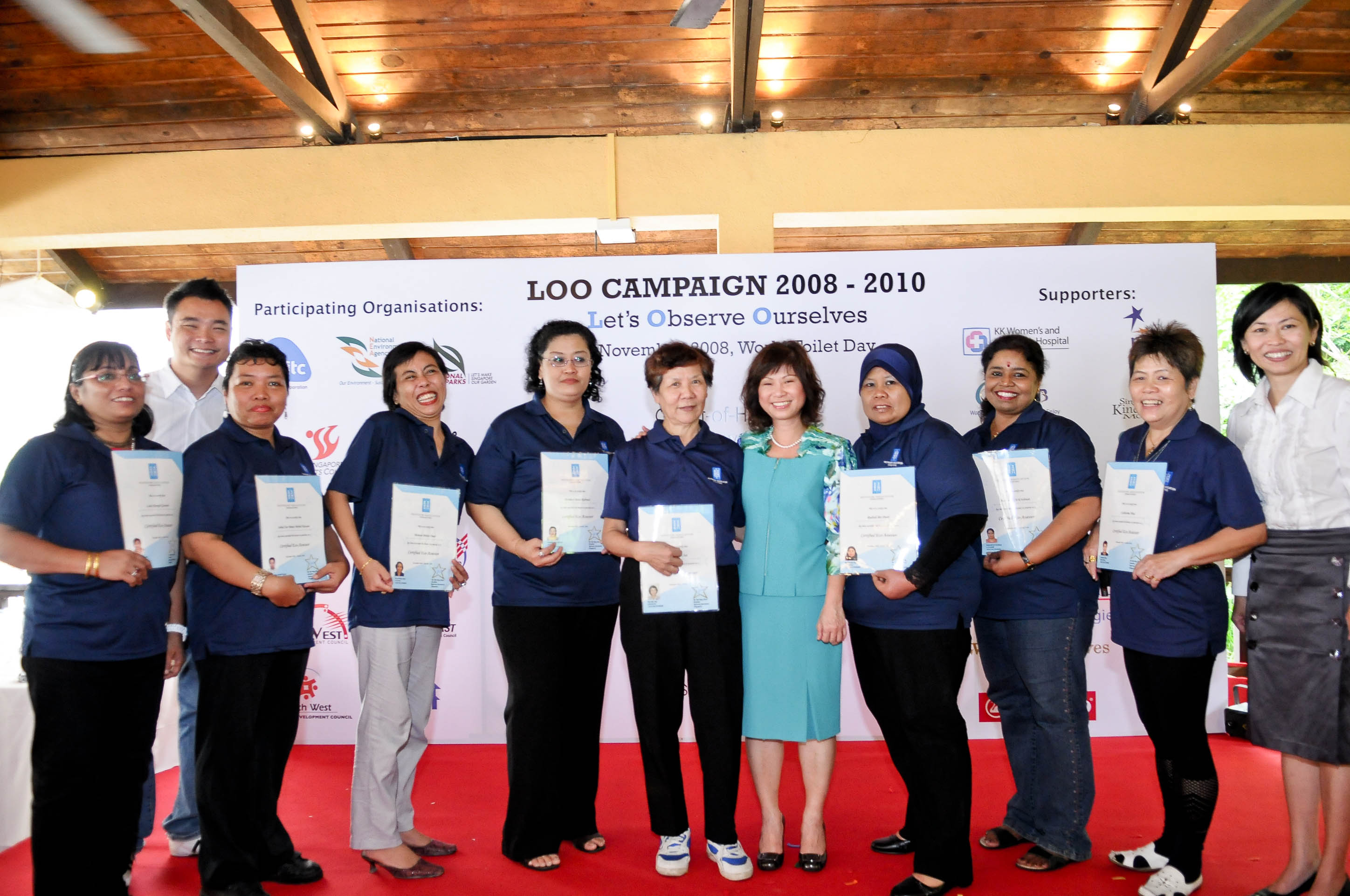 Eco-Assessor Programme on Restroom Inspection
The programme, supported by the National Environment Agency (NEA), was developed and implemented by the Restroom Association (Singapore) in 2008.
The Eco-Assessors play a vital role toward the sustainability of clean public restrooms for years to come. Given that they are trained to assess restrooms not only for cleanliness but also eco-friendly features such as energy and water-saving features, the title of "Eco-Assessor" best suits them.
Assessment Checklist
Submit Assessment Checklist
VEAs will undergo a two-hour training session and upon completion, VEAs will conduct mystery assessments for restrooms under the Happy Toilet Programme (HTP). They can also educate their peers about clean restrooms and promote the HTP to restroom owners within their district.
CEAs will undergo a two-day training session and upon graduation, they will be hired by the association to certify public restrooms under the HTP. They will also submit a detailed report after each restroom audit.