RAS gears up for full digitalisation of its operations
Three years prior to the current COVID 19 pandemic in 2017, RAS embarked on digitalising the operations of its flagship Happy Toilet Programme. The conventional method of using hand-written checklists and digital cameras was consuming more resources in terms of printed pages of checklists and time spent for assessors to sum up the checklist scores. The assessors also needed to commute to office to submit their checklists and photos. Training was provided to our assessors, who are mostly less tech-savvy seniors, to adopt the use of a tablet with an integrated camera. The e-<![if !vml]>
<![endif]>checklist stored in the tablet automatically sums up the scores and generates the star-rating results. The camera also enables the assessors to take photos without a digital camera. Photos are then shared via a secured file-sharing service with RAS without the need to commute to the office. Though the process was initially time consuming and challenging for the assessors, the efforts started to pay off with better productivity.
Due to financial constraints, RAS was unable to further digitalise its other operations but RAS received an email from the Oracle NetSuite's Social Impact Team in April, extending its support to RAS through software donation or pro-bono project. Its support was pertinent and crucial to RAS during the COVID-19 period when digitalisation was no longer an option. The Oracle NetSuite will further enhance our digital capability and most importantly help to streamline our operations in terms of invoicing, accounting, customer relationship management, marketing and human resource functions. The implementation is expected to take months under the professional guidance of Oracle NetSuite on a pro-bono basis and RAS staff will also need to undergo necessary training to better prepare them to use the software.
RAS conducts virtual live talks and workshops
Due to the COVID-19 pandemic, RAS has received requests by a number of preschools to postpone their Happy Toilets @ Preschools Programme. As the preschool programme involves a hygiene talk conducted for children, a workshop for teachers and training for cleaning staff, with safe management measures continued to be adopted in preschools to minimise contact, RAS will need to innovate to ensure the sustainability of its preschool programme. Therefore, virtual live talks, workshops and training were mulled as an alternative means to reach out to preschools. With virtual live sessions conducted, the wearing of mask which can pose a challenge to talking for long duration, is no longer a concern. The absence of masks also facilitates better interaction with the children in terms of facial expressions. Rehearsals were conducted with <![if !vml]>
<![endif]>preschools prior to the actual date to ensure the projector, sound system and camera were properly set up by both parties.
RAS has chosen to use Microsoft Teams (MT), which is free and secured without a time limitation unlike most software, which sets a time limitation of 40 to 50 minutes for free-to-use accounts. Another reason for using MT is the flexibility of not requiring external guests to install any software or to sign up an MT account to connect with the host. The MT's secured function also requires the host to first grant permission to joining guests before any connection can take place, thus preventing hacking incidents. This means participating preschools are not only well-protected against hacking incidents but also do not need to install any software or set up any account to virtually engage RAS for the talk, workshop and training. RAS is also exploring the possibility of conducting virtual talks and workshops to schools participating in their STAR Awards Programme.      
RAS issues joint media release on toilet cleanliness index with the Singapore Management University (SMU) and other partners
On 26th May, a joint media release was issued by SMU together with the World Toilet Organization (WTO), Public Hygiene Council (PHC), Singapore Kindness Movement (SKM) and RAS about a drop in toilet cleanliness at coffeeshops and hawker centres as compared to 2016. A study conducted through an SMU undergraduate course from 10 January to 7 February 2020 <![if !vml]>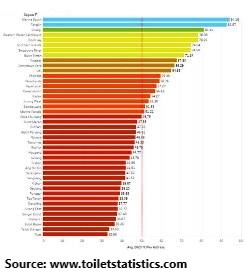 <![endif]>also revealed that more than a quarter of customers interviewed said that they would not use the toilets in such eating places. As part of the investigation, 8,217 customers and hawkers were also interviewed about the state of toilets in coffee shops and food centres across all postal codes in Singapore.
SMU found that more than a quarter of the 5,948 customers interviewed at the coffeeshops and hawker centres where they were eating, said that they would not use the toilets there. More than 3 in 5 indicated there was a need for a moderate to complete overhaul of toilet cleanliness. While almost all (97%) of the 2,269 coffeeshop and hawker centre workers said that they used the toilets there, more than half stressed there was a need to improve the state of the toilets. Full interactive results can be found at www.toiletstatistics.com. Dr. Teo Ho Pin, MP for Bukit Panjang and Mayor of North-West Community Development Council, is the patron of the SMU project, which also had the support of the WTO, PHC, SKM and RAS.