<![if !vml]>

<![endif]><![if !vml]>

<![endif]>
<![if !vml]>
<![endif]> Contact Us                Advertise                                                                         JUL-SEP 2014
<![if !vml]>

<![endif]>Donate     <![if !vml]>

<![endif]> Facebook     <![if !vml]>

<![endif]> Twitter     <![if !vml]>

<![endif]> YouTube
<![if !vml]>

<![endif]>
<![if !vml]>
<![endif]>We are heartened to receive the continued support from the National Environment Agency (NEA) for our Happy Toilet Programme (HTP). All 25 market and food centres managed by the NEA and 20 of its office toilets have actively participated in our HTP. With the recent addition of Happy Toilets in their myENV mobile application app which has since garnered more than 100,000 downloads for its Android app, we foresee more building owners will see the positive branding and publicity they stand to gain from participating in our HTP.
<![if !vml]>

<![endif]>
RAS features its Happy Toilets at the National Environment Agency's (NEA) myENV mobile app
<![if !vml]>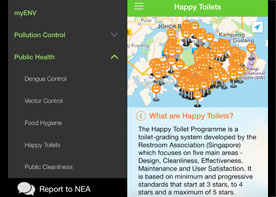 <![endif]>myENV users can now view about 200 Happy Toilet locations when they tap on Happy Toilets under the Public Health section. The Happy Toilet Programme is a nationally-recognised grading system introduced in 2003 with the support from the NEA. It focuses on Design, Cleanliness, Effectiveness, Maintenance and User Satisfaction.
RAS engages the help of Dunman High students to raise funds through Citi-YMCA Youth For Causes (YFC) 2014
<![if !vml]>
<![endif]>A carnival was organised at the United Square shopping mall from 5th to 6th July to raise funds for RAS to reach out to the unsung heroes - restroom cleaning attendants and educate the public to appreciate them. The students also sold bags at their school to raise more funds. More than $4,000 was raised.
RAS participates in ComChest Heartstrings Walk (CHSW) 2014 and Dairy Farm Singapore Group (DFSG) Mega Community Event
<![if !vml]>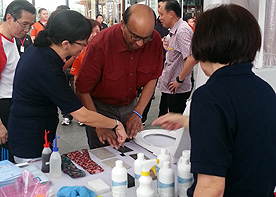 <![endif]>Guest-of-Honour, Mr Tharman Shanmugaratnam, Deputy Prime Minister and Minister for Finance visiting our booth after flagging off the CHSW around the Marina Bay on 3rd August. Prior to CHSW, RAS also welcomed Mr Teo Ser Luck, Minister of State for Trade and Industry and Mayor of North East District at the DFSG event on 19th July.
<![if !vml]>

<![endif]>
Promoting racial harmony and the environment; the Unity way
<![if !vml]>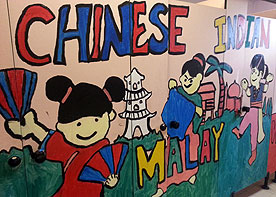 <![endif]>'Racial harmony' and 'the environment' are two of a few interesting themes employed by Unity Primary School students when decorating their washrooms. Students get to visit a clean and beautiful washroom while learning about some important bits of information that have been incorporated into the decorations.
"Two schools" of thought – some useful ideas for decorating your school washroom
<![if !vml]>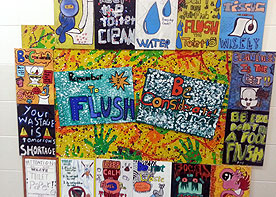 <![endif]>The wooden panels used by Admiralty Secondary School students and recycled material used by Bukit View Primary School pupils demonstrate how creative the youth can be when it comes to the STAR (Sustaining Toilets As Restrooms) Awards Programme. The innovative thinking, careful planning and the effort put in have led to some very cool results.
<![if !vml]>

<![endif]>
LOO (Let's Observe Ourselves) Carnivals
<![if !vml]>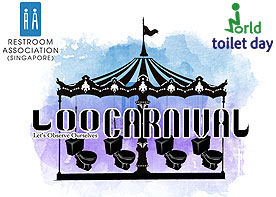 <![endif]>The LOO Carnivals will be held from 6 October to 23rd November at seven shopping malls – venue sponsored by the HDB – namely Pioneer Mall, Sunshine Place, Limbang Shopping Centre, Woodlands North Plaza, Vista Point, Rivervale Plaza and Tampines Central Community Complex. The carnival aims to raise public awareness about World Toilet Day.
The Urgent Run 2014 (Singapore)
<![if !vml]>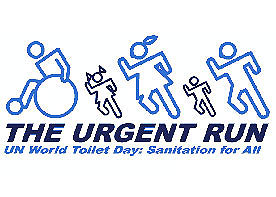 <![endif]>The World Toilet Organization will be organising The Urgent Run at East Coast Park on 9th November at 8am to commemorate World Toilet Day. Mr Lim Swee Say, Minister for Prime Minister's Office is the Guest-of-Honour. The run will also be organised in other cities such as New York, Milan, Manila and Mumbai.
<![if !vml]>

<![endif]>
Santoemma RESTROOM Cleaning and Sanitizing Program
<![if !vml]>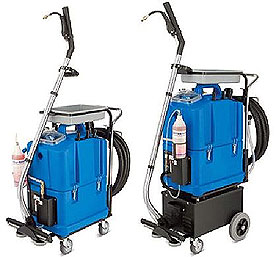 <![endif]>Cleaning and sanitizing of public restrooms is a serious problem worldwide, which has not found yet an optimal solution. Cleaning means removing the visible dirt from all surfaces, while sanitizing means removing not only visible dirt, but also invisible elements like bacteria, which can be responsible for disease transmission. This means that even after cleaning, a truly clean washroom should be periodically sanitized.
Santoemma RESTROOM Cleaning and Sanitizing Program provides innovative and patented systems for cleaning and sanitizing public restrooms of any type and size. By using specially designed machines, instead of manual work only, restrooms are completely cleaned and sanitized in a short time, with excellent and granted results.  It is finally possible to reach a higher level in restroom's hygiene, increase productivity and have a higher fulfilment of the cleaning operators.
This e-newsletter was delivered to you by
Restroom Association (Singapore)
http://www.toilet.org.sg
UNSUBSCRIBE