<![if !vml]>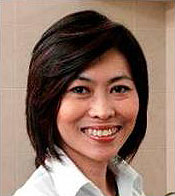 <![endif]>At the LOO (Let's Observe Ourselves) Awards held in November last year, the RAS, Restroom Association (Singapore) unveiled plans for its new initiative SaniGives, to better recognise the fellow cleaning attendants. As we embark on our new journey this year, we are already actively gearing up for SaniGives, with plans of lobbying the support of more retail partners to raise funds for the attendants. We also intend to expand the scope of SaniGives to include public volunteers giving their time to organise appreciation activities for attendants.
While cleaning attendants play a fundamental role of maintaining the cleanliness of toilets, owners can also play an active role of improving the standards of toilets. Happy Toilet accreditation is the testimony of the owner's commitment to provide toilets of recognised standards. We are excited about the Happy Toilet accreditation of SAFRA Punggol for the first time, which sets a new milestone of the first recreation club accredited under the Happy Toilet Programme (HTP). We are equally excited to welcome more SMRT train stations accredited under the HTP, and we are pretty optimistic all SMRT train stations in the North-South, East-West and Circle Lines will be accredited in the future.
With trained cleaning attendants and committed owners, considerate users will effectively close the loop for clean toilets. Therefore, user education is paramount to the sustainability of clean toilets, as we continue to reach out to the public of all ages and backgrounds. We reached out to preschoolers from MOE Kindergarten – MOE Kindergarten @ Dazhong - for the first time under our Happy Toilets @ Preschools Programme for the first time. We also reach out to working adults. We conducted an educational talk for staff of Jurong West Primary School prior to an assembly talk for its students. From the middle of this year, we also aim to organise more roadshows and exhibitions at shopping malls to reach out to more adults.
As we continue in our efforts of evolving as a Toilet Hub, we look forward to forging existing partnerships and creating new ones with government agencies, educational institutions and private companies to jointly actualise our 5-year action plan.
<![if !vml]>

<![endif]>
Ms Tan Puay Hoon
President
Restroom Association (Singapore)