<![if !vml]>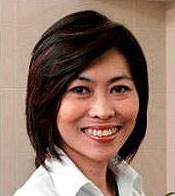 <![endif]>The flagship Happy Toilet Programme (HTP) has strategically evolved over the years since its launch in 2003 during the SARS outbreak. In 2008, it was revamped to include effectiveness and user satisfaction to the existing cleanliness, maintenance and design criteria. In 2014, a new six-star rating was introduced with higher scores set for four and five-star ratings, so as to improve user experience and meet higher public expectations. This year, we are redesigning the HTP certificate to enhance its corporate and professional branding image.
The redesigning of the certificate with logo of the RAS, Restroom Association (Singapore) is in line with our strategic alignment to not only raise our profile but also facilitate our 5-year action plan of evolving as a Toilet Hub in 2021 - a hub for all toilet matters concerning building owners, cleaning attendants and public users.
RAS continues to generate awareness among the youths with four Republic Polytechnic students selecting RAS as their choice Voluntary Welfare Organisation, under the Citi-YMCA Youth For Causes this year to raise funds for us to appreciate cleaning attendants. For the past three months, our active participation in school and community events such as the 'Keep Clean, Singapore!' 2017 organised by the Public Hygiene Council and the community fair at the Chatsworth International School, was a strong indication of our commitment in educational outreach.
With the newly-designed HTP certificates, we are certainly looking forward to more new owners and operators participating in the HTP to provide quality star-rated restrooms and collaborate with us to educate their patrons to be star users at their star-rated restrooms.
<![if !vml]>

<![endif]>
Ms Tan Puay Hoon
President
Restroom Association (Singapore)